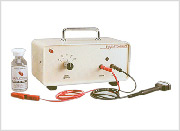 Yugma Mark-1
Cost Effective
It has an extremely low cost/economical and suitable for small batch production.


Features
Standard features include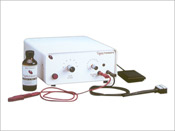 Yugma Mark-2
Yugma Mark
A new unit designed for medium batch production or medium volume user.


Features
Standard features include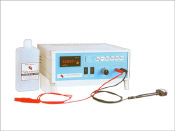 Yugma Mark-3
Robust and Rugged Model:
This unit has been specially designed for heavy batch production or high volume user who requires automation.

Features
Standard features include
Mark - 3 is equipped with memorable counter for batch count, timer for controlling the cycle time.

Dose pump timer, which takes care of circulation of electrolyte to avoid over heating and achieving longer stencil life.

AC/DC voltage for Black and white marking.

Automatic assembly includes: Pneumatic cylinder, dosing pump, foot pedal etc.